Welcome to The Slow Revolution, the podcast that explores the pros and cons of slowing down in a fast, impatient world.
In each episode, Carl interviews someone who is putting Slow into action. Topics range from work, medicine and education to food, sports and design to relationships, travel and technology. And more. If there is someone you would like to hear on the podcast, please email in your suggestion.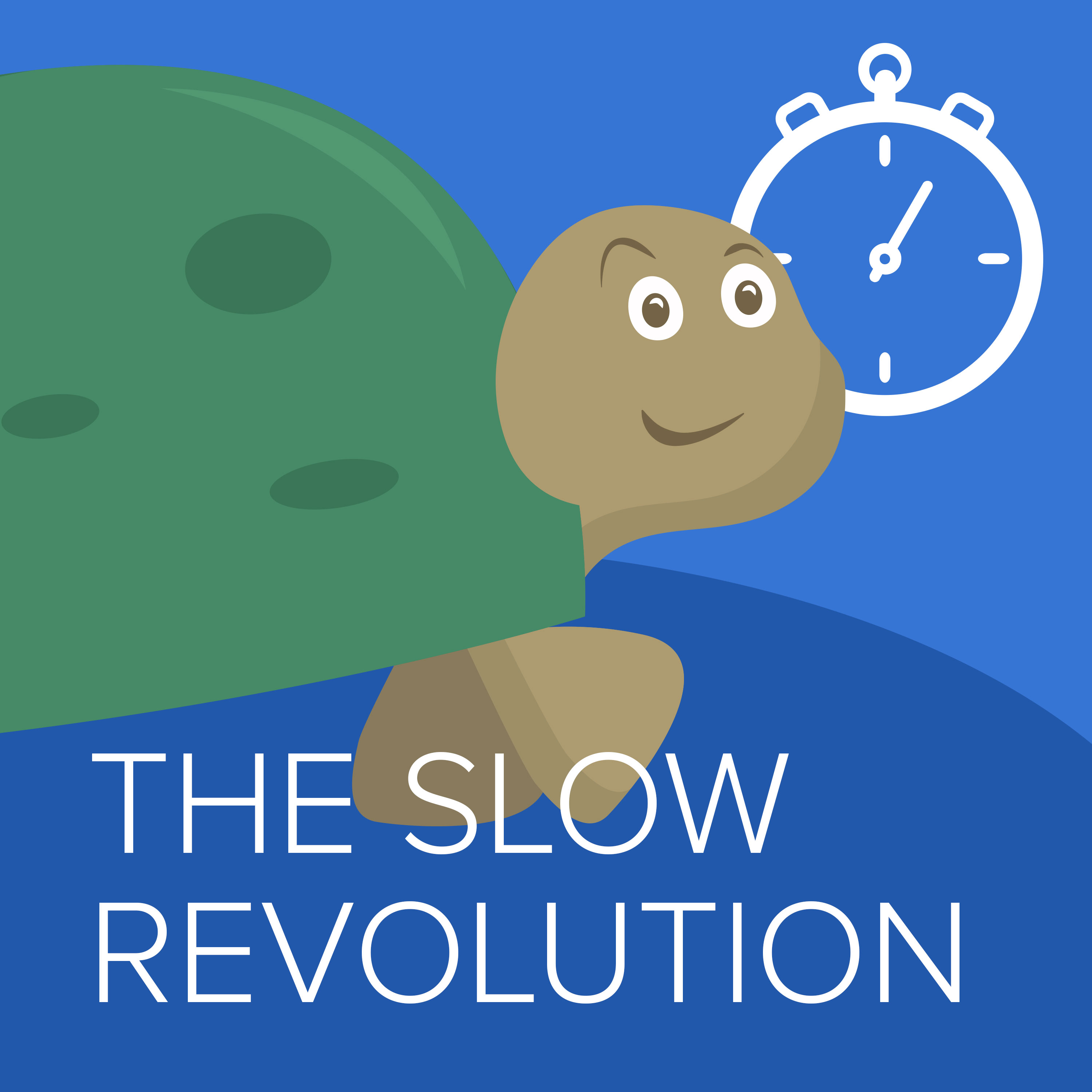 Finding the Tempo Giusto
Carl chats with David Pearl, innovator, musician and maestro of corporate creativity. A free-wheeling and wide-ranging conversation.(Recorded March 3, 2017 in London, UK)
Teaching, Fast and Slow
Carl travels to Blackburn, England to visit St. Silas Primary School, a jewel in the Slow Education crown. He interviews Hillary Hinchliff, then the headteacher, and Chris Boyce, the architect who built the school.(Recorded March 11, 2016 in Blackburn, UK)
To Buddhify, or not to Buddhify
Carl speaks to Rohan Gunatillake, a modern maven of mindfulness. His company created buddhify, the bestselling meditation app, and Wired magazine put him on its Smart List of 50 People Who Will Change the World. Rohan talks about his new book, This Is Happening, a manifesto for mindfulness in a busy, digital world (Recorded in London on March 23, 2016)
Carl talks to Vincent Dupin, founder of Into The Tribe, an online travel agency that organises smartphone-free holidays in tranquil corners of Europe. (Recorded July 20, 2016 via Skype)
Slow Furniture in a Fast World
Carl speaks to Oona Bannon and Russell Pinch, the couple behind PINCH, a London design studio famous for making furniture and lighting that combine the finest craftsmanship with a quiet aesthetic and respect for the environment. In other words, they fit into what has come to be known as the Slow Furniture Movement. (Recorded in London on October 21, 2015)
Carl speaks to Michel Tombroff, CEO of Jack, an app that lets you send messages that arrive instantly but can only be opened at a later time that you decide. You can send a Jack (text, audio, video, etc) that'll open in one hour, one month, 5 years or even 20 years from now. (Recorded in London on March 1, 2016)
Come Dine With Me, Slowly
Carl speaks to Guy Michlin, the founder of EatWith, which brings people together to dine in the homes of professional chefs and amateur cooks around the world. (Recorded in San Francisco on June 1, 2015)
Wild Thing, You Make My Heart Sing
Carl speaks to David Bond, who made Project Wild Thing, the film that helped spark a worldwide movement to get children back outside and reconnecting with nature. (Recorded in London on May 19, 2015)
Carl speaks to William Powers about New Slow City, the book he wrote about living Slow in New York. (Recorded via Skype on October 6, 2015)
Carl speaks to Mike Grenier, an English teacher and housemaster at England's fabled Eton College and co-founder of the Slow Education movement. (Recorded in London on July 1, 2015)
 The Slow Journalism movement
Carl speaks to Rob Orchard, founder and editor of Delayed Gratification, the world's first Slow Journalism magazine. (Recorded in London. Running time: 58'43")
Carl interviews Petter Neby of Punkt, which makes "thoughtful electronics." In September 2015, the company launched its brand-new MP 01, a mobile phone with no Internet connection. That's right, no connection at all. But it does transmit the human voice in pure, crystalline sharpness. The aim: to help us switch off, be in the moment and rediscover the art of conversation. Will it work?
Carl pays a visit to the first "Slow Reading" club in Europe. He reads "Infinity Jest" by David Foster Wallace and chats to the club's founder, Annabel Quiroga-Rivera, about text, toast and taking time. (Recorded in Notting Hill, London. Running time: 26'49")