Check out Carl's speaker site.
"Honoré is a verbal magician, conjuring concepts with no new idea too complex to capture." (AUSTRALIAN FINANCIAL REVIEW)
Carl delivers powerful, entertaining keynotes that give audiences the inspiration and tools to change their lives for the better. His clients range from entrepreneurs, IT professionals and business executives to teachers, academics and medical practitioners.
Here is an audience photo from one of his recent talks (São Paulo, Brazil):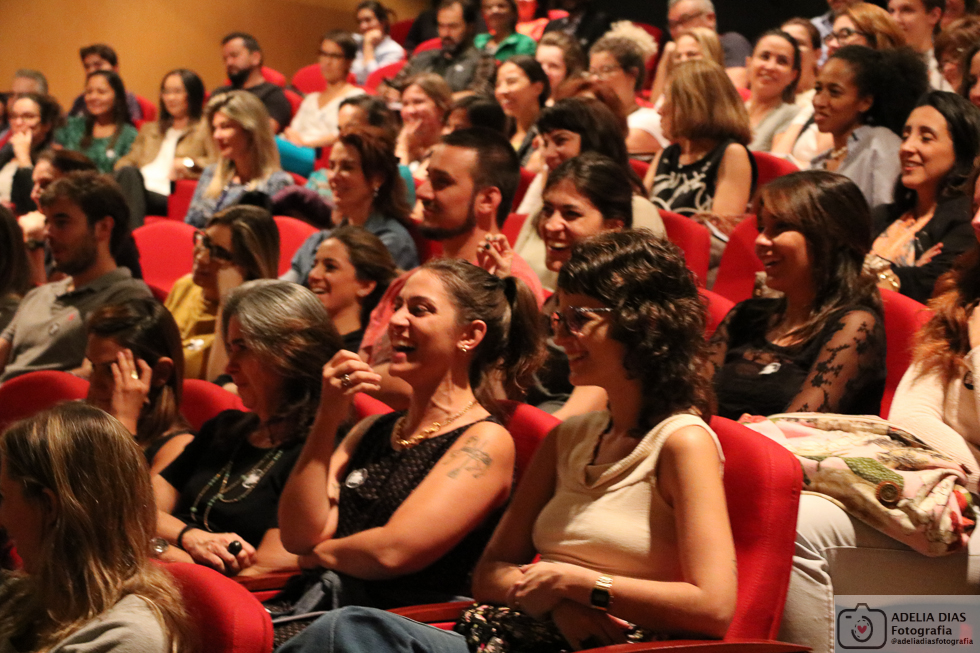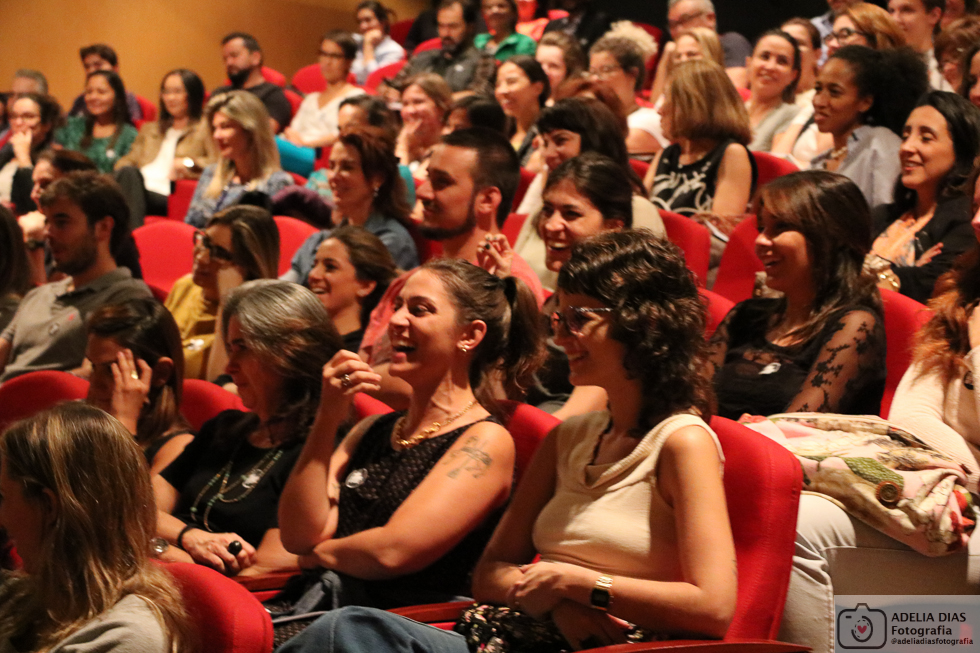 SPEAKING TOPICS
1.
Slow down, Power up (CORPORATES)
In the modern workplace, faster is often better. But not always. Sometimes slowing down is the best option. As The Economist put it: "Mastering the clock of business is about choosing when to be FAST and when to be SLOW."
In any organisation, harnessing the power of SLOW will supercharge:
1. Productivity
2. Creativity
3. Leadership
4. Decision making
5. Problem solving
6. Communication
7. Collaboration
8. Strategic thinking
9. Health
10. Purpose
Drawing on stories and research from competitive industries across the world, Carl shows how companies and entrepreneurs can power up by slowing down.
2. Finding Your Inner Tortoise (GENERAL AUDIENCES)
To thrive in a fast world, you have to slow down. Doing so will boost your health and bring more depth, pleasure and meaning to your life. It will also make you more creative and productive at work. As the actress Mae West once said: "Anything worth doing is worth doing slowly."
Using stories and research from around the world, Carl shows how to work, play and live better by unleashing your inner tortoise.
3.
SLOW PARENTING: Helping Children Thrive in a Fast World
Children need the time and space to explore the world on their own terms, to play freely, to rest and reflect, to get bored even. Children need slowness.
They also need us, as parents, to slow down.
Touching on themes ranging from technology and extracurricular activities to schooling and safety, Carl shows parents how to help their children thrive by living at the right pace.
NB: Carl offers a special talk for children of all ages. He also runs Slow Parenting workshops for parents.
4. SLOW EDUCATION: Teaching Children in a Fast World
Drawing on examples from around the world, Carl shows how slowing down can supercharge a school: By building resilience, social skills and emotional intelligence. By boosting analysis, learning and debate. By unleashing a creativity revolution.
Carl shares practical steps for slowing down school life and bringing everyone (staff, parents, pupils) along for the ride.
NB: Carl also offers workshops for pupils of all ages and for teachers. In both, attendees learn how to identify where the pressure to rush is coming from – and how to resist it.
5. How to Age Better and Feel Better About Ageing
We are living better for longer than ever before. Scientists, artists and entrepreneurs are hitting their stride later in life. Pop culture, from movies to modelling to the media, is carving out more room for people past the first flush of youth. Bottom line: there has never been a better time in history to grow older.
Drawing on the latest science, personal experience and case studies from around the world, Carl inspires audiences to embrace ageing as both a privilege and an adventure.
6. How to Tap the Power of a Multigenerational Workforce
Conventional wisdom tells us that an ageing workforce is a bad thing. Conventional wisdom is wrong. Older workers are productive, creative and socially adroit. They also have a strong yen to help others. No wonder mixed-age teams perform better on every metric.
Drawing on the latest research and on case studies from around the world, Carl shows how your organisation can thrive by embracing older staff and multigenerational working.
---
What audiences are saying:
"I could listen to Carl speak all day! Very dynamic, funny, insightful and engaging. I thought he and his subject matter was the perfect way to end the conference."
"Really good food for thought. This is a presentation that many CEOs need to hear."
"Very engaging speaker in a difficult time slot. Loved the information and the delivery. I will buy his book he was that good."
"We could easily relate to his topic and hopefully all take home and put into action his points – for our families and for our workplaces. He was polished, flexible and adaptable."
"Very dynamic speaker and an intriguing topic which was relevant on so many levels."
"Important thoughts presented in a brilliant way. Thanks for having included this personal enrichment into the programme."
"Just brilliant!! Great topics and great pick of speaker!"
"Excellent thought provoking session. Great motivational speaker. I will definitely spread this life lesson."